I can't believe it took me almost a month to learn about H&M's new "Garden Collection".
As an avid shopper of H&M and an environmentalist, I am extremely pleased that the store has released a collection produced of recycled polyester, organic cotton and organic linen.
Besides buying things from thrift stores, it can be difficult to purchase "eco-friendly" clothing as they are usually high in price.
As always, H&M is able to sell these goods at an affordable price. Here are a few of my favorite things!
This jacket is
tres, tres
belle!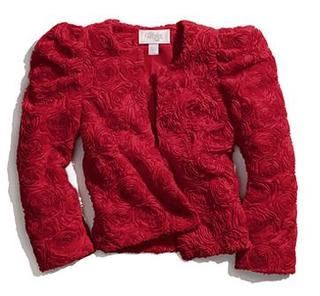 At about $60, it's a pretty big steal. It reminds me so much of Valentino. It could definentley be dressed up or down. For a very simple look, it could be worn over a white or black dress with heels. And for a more casual look, with jean shorts and flats and a white shirt.
Floral shorts are definentley another thing I need to add for Spring Wardrobe essentials. They embody a very chic look.
This embroidered dress gives a very Frida Kahlo look. Very breezing to wear on the beach but fun to wear in the city. I've been looking for a great embroidered top or dress since last summer, so this one could be it.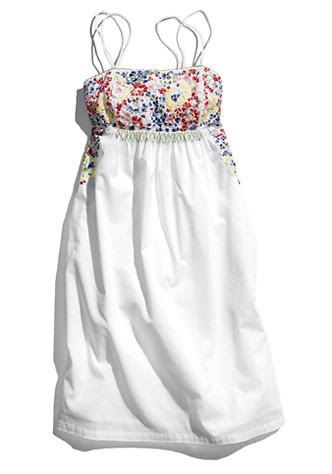 A delicate racer back top. It reminds me of summer so much, too bad we should be expecting more snow soon.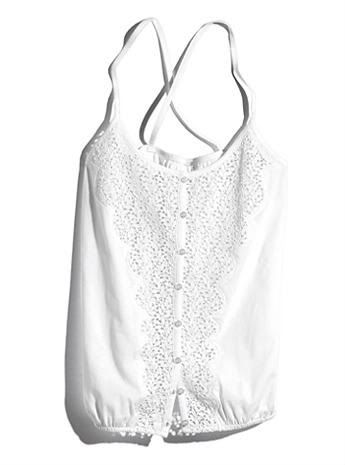 I love the shape of these flowers. They have an organic and crooked look that ultimately makes them look very sweet.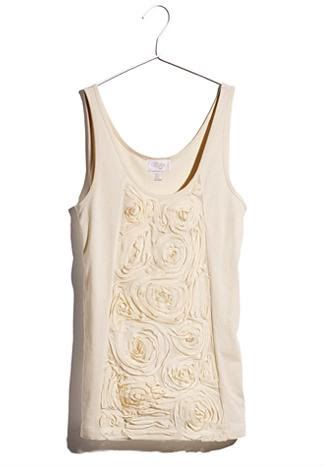 Petal Perfection-A great dress for all those summer events. The little white dress of the spring and summer.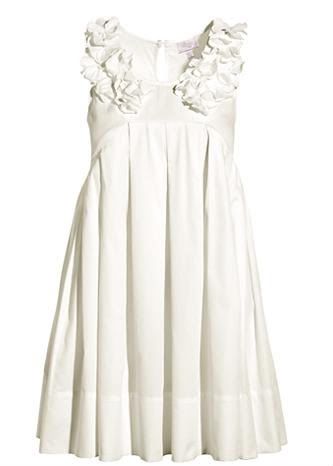 What a perfect tea party dress! No only kidding. I really like the unexpected use of mixed prints on this dress. While it can give a childish undertone, it could be paired with a leather jacket for a more age appropriate look.
Speaking of leather jackets! It so happens that apart of the collection is this tan colored moto jacket. While I really love the classic black leather jacket, this nude look is very trendy. It translates well into spring and summer very well, but don't have any fear of wearing nude in the fall or winter.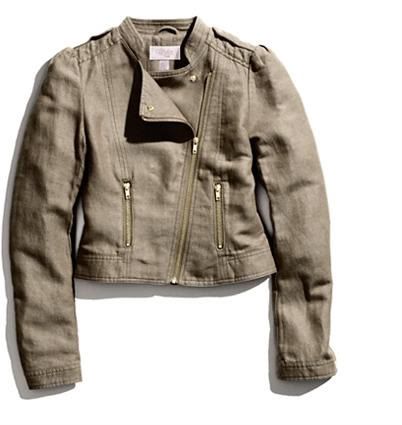 The 90's are back, there's no denying it. While we can leave some things there, example denim overalls! These flower print leggings have to come. The 90's were my childhood years so I'm growing nostalgic about the times I wore teal and purple leggings. I'm pretty sure I had floral printed ones, not too sure I'll have to ask my mom, but ANYWAYS these leggings are very charming.
I saw a pair alike to these at Forever 21 for $6, but silly me decided to opt for something else. When I went yesterday to check if there was a pair left they were all out. So I may just have to get these.
And for the finale of this list, a high hued draped dress for the evening. This dress is definitely a memorable one-so I would wear it for a great occasion! This has to be my absolute favorite from the entire collection. Besides having a lovely print-which is available in other parts of the collection-the draping is beautiful.
Very appropriate that the collection is full of florals and the color palette is very springy. Also anyone that knows my style well, recognizes that I have an absolute love for anything with floral.
Here are links to the
collection
and
prices
.